Percy Nobleman
Seeking to reinvent what it means to be a well-groomed 21st century modern gentleman, the world renowned range of Percy Nobleman premium grooming products are authentic and nostalgic, yet familiar!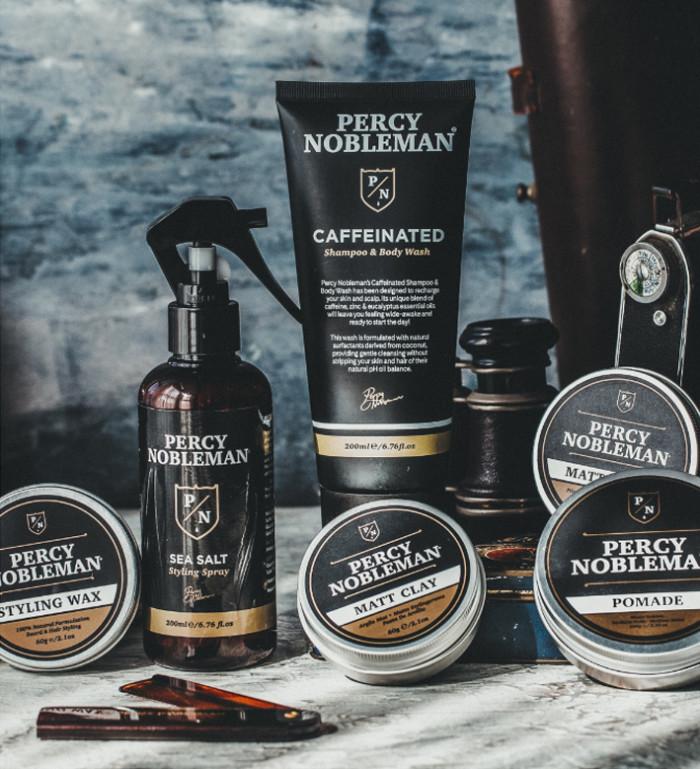 About Percy Nobleman
Percy Nobleman is set apart from the rest of the grooming market by the immersive world it has created through stories told in the Adventures of Percy Nobleman comic book series!
From beard care to everyday shower and skincare essentials, Percy's collection of grooming products has something for everyone, whether you're a beginner, expert, or somewhere in between. The entire range is cruelty-free and designed, developed and perfected at Ellipsis Brands' eco-conscious on-site lab facility in Norfolk, UK.
Sleek, stylish, traditionally modern, and an everyday essential. Join the adventure and craft your perfect look with Percy!
Percy Nobleman is one of Europe's leading grooming brands - the brand has a unique "Britishness" influenced by times gone by. Designed to suit the daily needs of all men, Percy's extensive array of premium grooming products and handmade grooming accessories excel in style and performance.
Contact Us
Want to partner with Ellipsis Brands? Please get in touch!
Have a Question?