HUX
Styling Provisions
Celebrating 100% vegan-friendly hair styling formulations housed inside fully recyclable packaging, HUX doffs its cap to those that came before.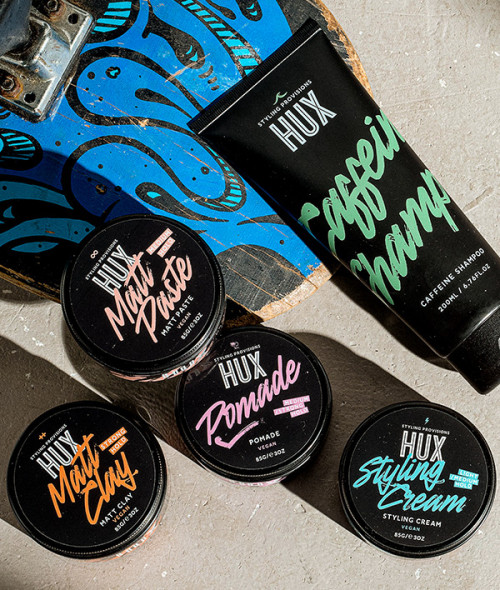 About HUX
Style doesn't need to cost the earth. That's why HUX's range of easy-to-use, affordable, effective styling products are 100% vegan-friendly and housed inside 100% recyclable packaging.
HUX raises the bar on men's haircare with its range of unique styling provisions designed to cover all hair types, no matter your walk of life. Whatever surprises your day throws your way, your hair won't be one of them.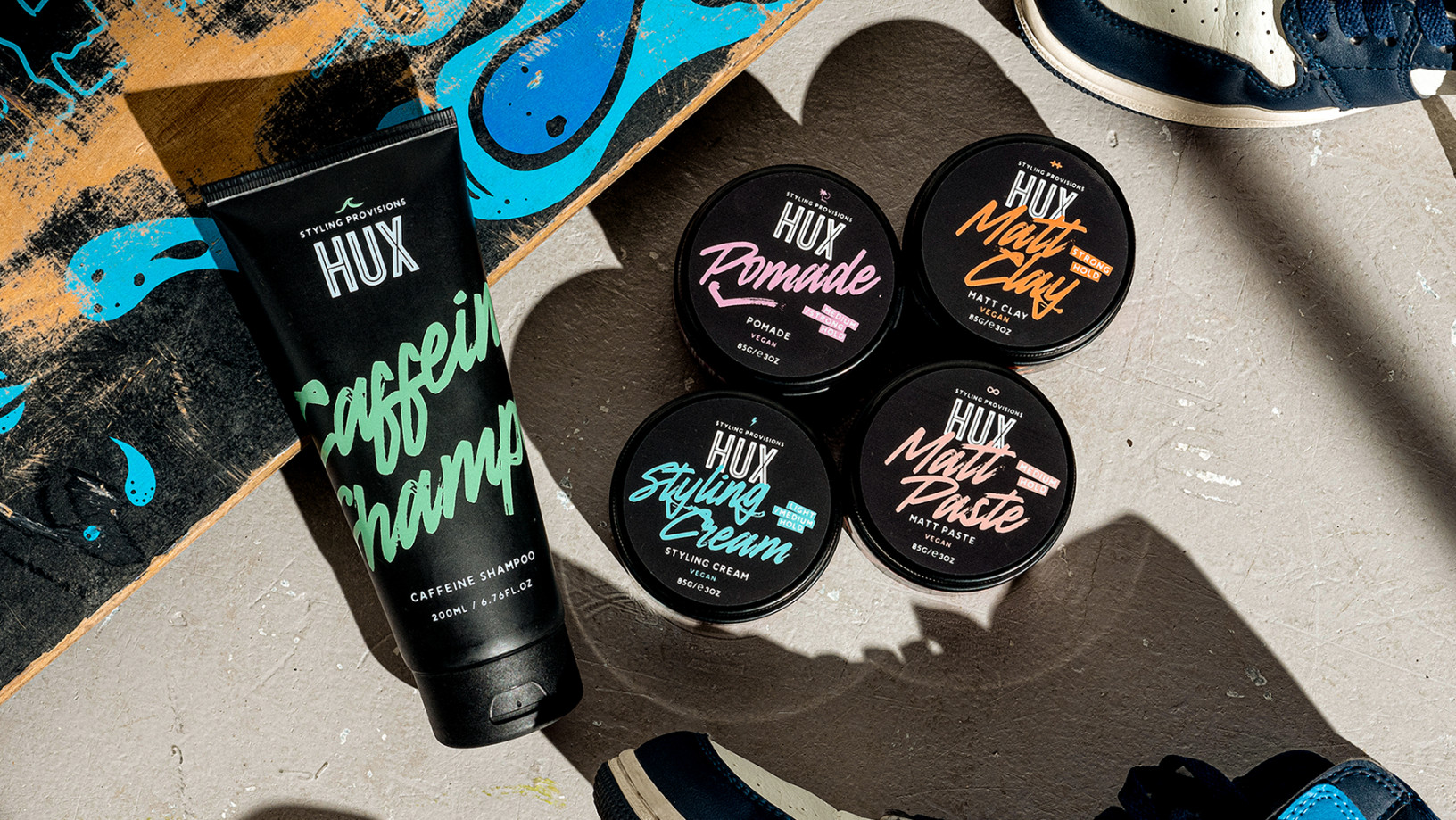 HUX was born from the desire to inspire confidence in a new generation, to challenge stereotypes and to champion individuality. Because style is an extension of yourself.
Contact Us
Want to partner with Ellipsis Brands? Please get in touch!
Have a Question?